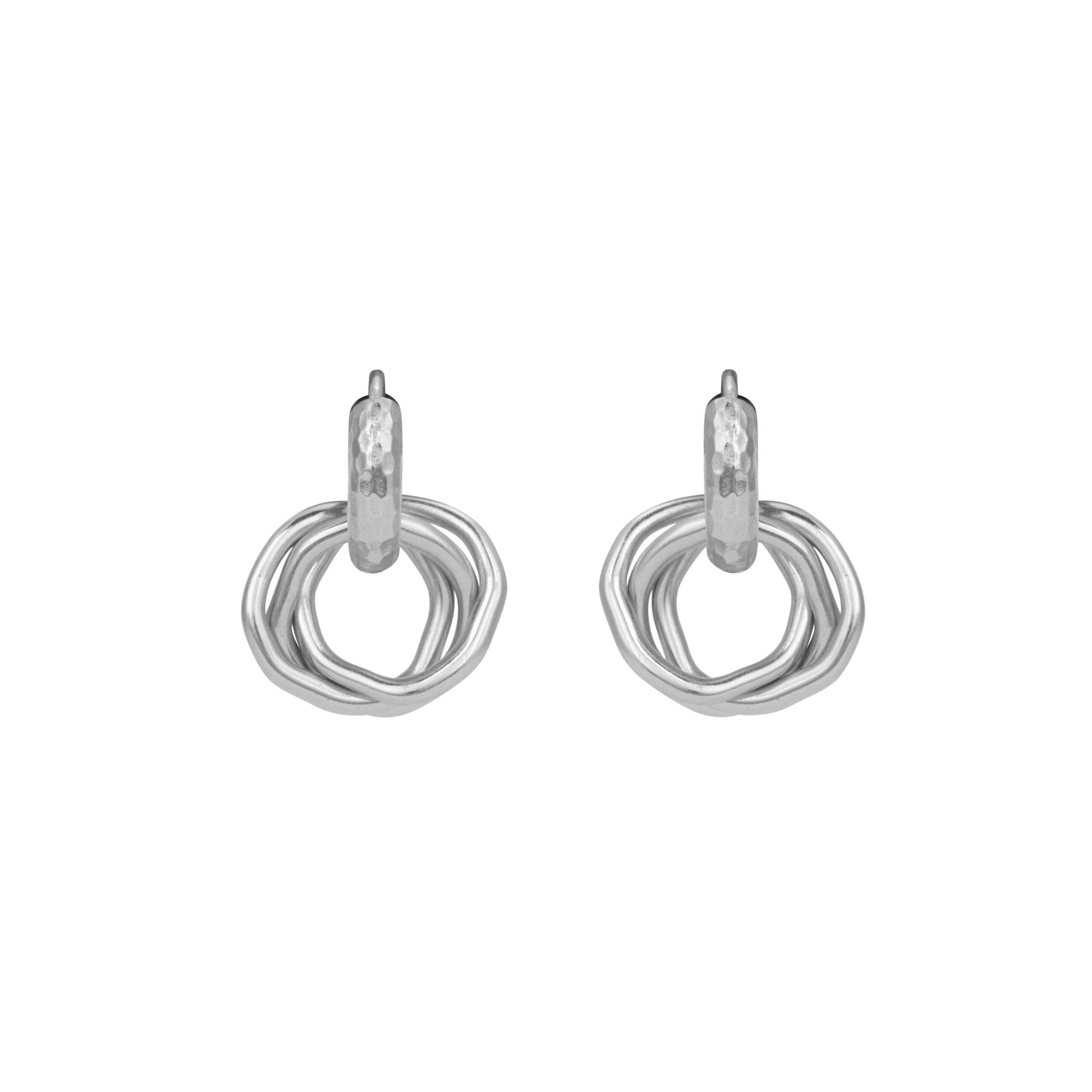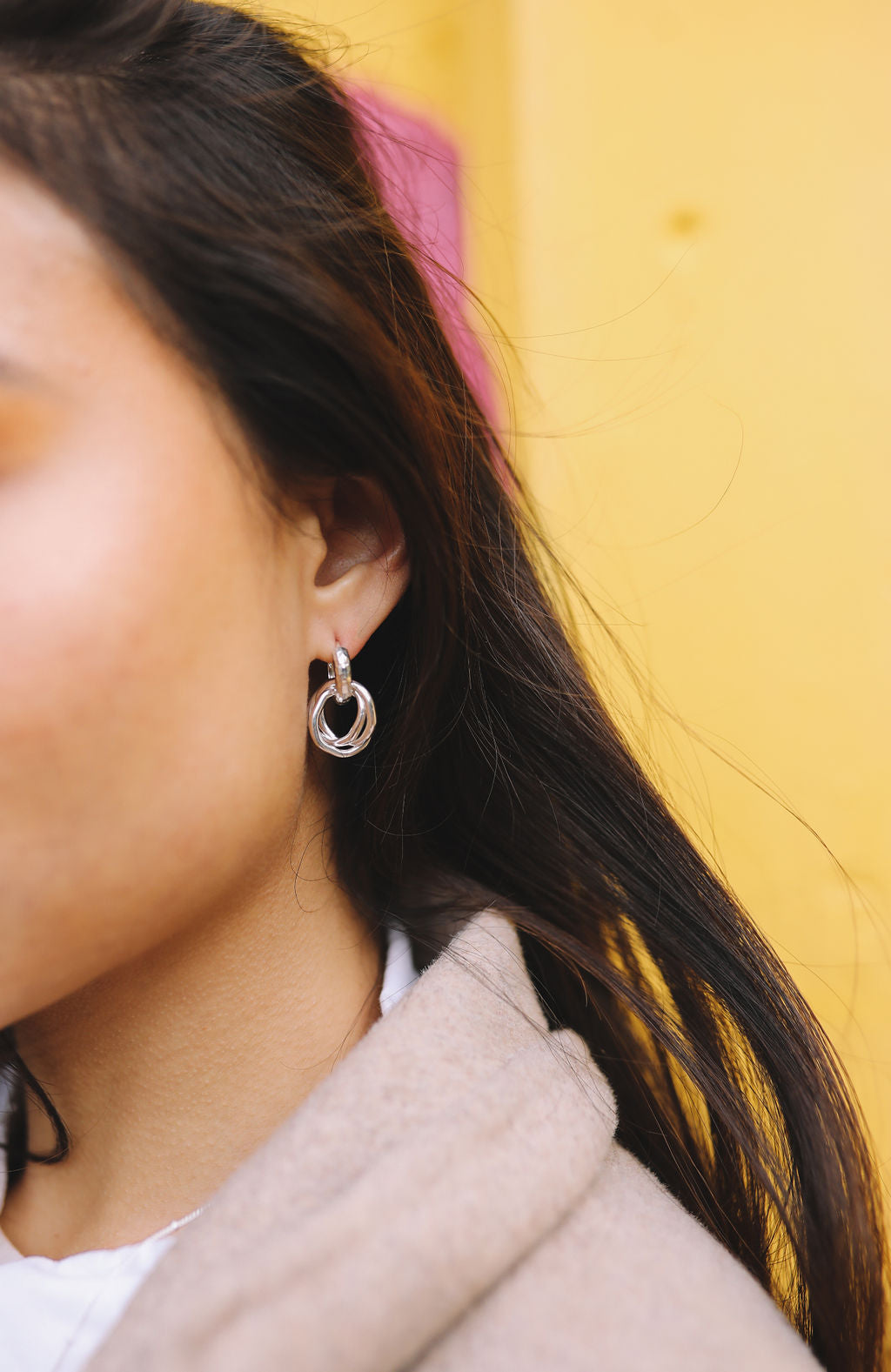 Detachable & Interchangeable Anna Belle Drops in Silver
This piece is in our detachable range, part of our mission to design jewellery with more possibilites.
Description
Care Guide
Sizing
Materials
The Anna Belle drops are part our 'Huggies & Drops' family. You start with the Eleanor Huggies and can add whichever drop you fancy. Explore the 'Huggies & Drops' page, to see the range of drops we have, to add to your collection.
You also can remove your Anna Belle drop from the Eleanor huggy to wear as a pendant.
We love jewellery with possibilities.
Our huggies are sterling silver and our drops are brass.
Our Tips
We design our jewellery to be ready for every day. However, looking after it will help prolong it's life. Remove your jewellery when applying scent, lotions and potions, and remember that chlorine is especially damaging. Use a soft, lint free cloth to keep silver & 18ct gold plate jewellery looking shiny.

Silver jewellery naturally tarnishes over time so make sure to protect your jewellery to minimise this. You can use a silver cleaner to clean sterling silver pieces. To reduce tarnishing ideally store things in an air-tight bag.

To clean gemstones use a clean and soft cloth - do not use paper towel as it may scratch.
Drops: 13mm
Huggies: 14.5mm
General
You can find our sizing guides for rings by clicking here. Our ring size conversion chart is here.
If you've got questions about how a piece may fit please get in touch, we'd love to help.
Stones: No Stone
Base Metal: Silver and Brass
Plating: Silver plating
Did you know?
This item is detachable
At Coco & Kinney we design jewellery with purpose. We want you to be able to wear your pieces multiple different ways. That's why this item is detachble, remove it and add it to another piece to style it your way.
Jewellery with purpose
We want our pieces to be ready to style for any occasion. That's why the majority of our collection is either reversible or detachable.
Free shipping over £150
Most orders dispatch same day and are sent via Royal Mail. For orders over £150 we offer free shipping.
Get in touch
Need help with our products or want to learn more? Get in touch with our friendly team on contact@cocoandkinney.com